<![if !vml]>

<![endif]>
Your Flight Dream Supplier!
Please visit VRinsight web-site for updated software download.
e-mail contact:
(click to read this updates)
Product Installation
<![if !supportLineBreakNewLine]>
<![endif]>
<![if !vml]>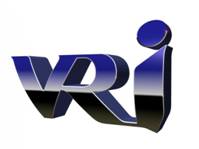 <![endif]>
VRiSim is application software managing VRInsight's flight simulation hardware panels. VRiSim can be used in replacement of SerialFP2. Multiple hardware panels can be used with single instance of VRiSim. To reduce distributing file size, software installer is supplied as divided package; base-package and device specific module package. The base-package installs only VRiSim and Panel Installer utility. VRiSim is applicable for Microsoft's Flight Simulator. Install Base Package VRiSim
Panel specific module pack:
- v737 Overhead (Manual)  Install v737 OVHD Module
- MCP Combo II (Manual)  Install MCP Combo II Module (Boeing Type MCP)
- FCU Combo (Manual) Install FCU Combo Module (Airbus Type MCP)
- MCP-Combo (Manual) Install MCP Combo Module
- CDU-II (Manual) Install CDU-II Module
- CDU-I Install CDU-I Module (Old CDU model for iFly737NG, PMDG-737NGX)
- M-Panel (Manual) Install M-Panel Module
- GPS-5 (Manual) Install GPS-5 Module
- PropPit (Manual) Install ProPit Module
- uPropPit (Manual) Install uProPit Module
- JetPit (Manual) Install JetPit Module
- uJetPit (Manual) Install uJetPit Module
- Radio-Stack (Manual) Install RadioStack Module
- Radio Stack Pro Install RadioStack Pro Module
- V1000Pit/Pro (Manual / Mindstar G1000 / XP FTS1000) Install V1000Pit/Pro Module
- Prop Control Box (Manual/PropCockpitTrainer)  Install Prop-Control-Box Module (Lower-Box of PCT)
* PMDG 737NGX Users:
- Read PMDG SDK EULA before installation
- Read carefully "ENABLING DATA OUTPUT". Need to set data-out option after installation.
* PCT(Prop-Cockpit-Trainer):
- Software for PCT is integrated into VRiSim.
- PCT is made of three units: Propit, Radio-Stack and Prop Control Box.
- Install VRiSim and modules: ProPit, Radio-Stack, Prop Control Box
* Aerosoft's AirbusX SDK interface module
- VRInsight develope this interface module and release for public use (Download VRi's ABX Kit)
- C/C++ APIs to access internal Sim-Variables(LVar) without understanding SimConnect
- Readme for how to install
- Sample C++ code (ABX_VRi_SDK_Test.cpp)
* SerialFP2/PCT software also can be installed and used for back-ward compatibility
- MCP-Combo
- CDU & CDU-II
- Instrument RadioStack
- M-Panel
- ProPit & u-ProPit
-JetPit & u-JetPit
- GPS-5
- Prop Cockpit Trainer
- V1000Pit
Add-Ons:
Pete Dowson's FSUIPC [more]
Add-On module for Microsoft's Flight Simulator. Remember this is Payware.
Additional Documents:
MS-FSX Requirement
VRInsight's flight panel requires SP1 and SP2 or Acceleration pack
Dowload FSX Service Pack (Free)
<![if !supportLists]>- <![endif]>Service pack 1 here
<![if !supportLists]>- <![endif]>Service Pack 2 here
Install SP1 first, then SP2. Installation order is very important!
Or,
Acceleration Pack, highly recommended
FSUIPC:
Want to know installed FSUIPC version? FSUIPC 3 / FSUIPC 4
Key-Mapper:
Interface methods between VRinsight's unit and Simulation software
USB-to-Serial Driver Software:
Install USB-to-Serial Driver software manually:  readme.txt [0][1][2][3][4][5][6][7][8][9][10][11][12][13][14][15][16][17]
Getting latest driver software (FTDI Chips VCP page)
Want to clean up your virtual COM port? Remove "Phantom-Devices"
LCD screen for Pit series panel:
Detecting Extended Screen on Windows XP or Windows 7
Change view mode to 2D cockpit to undock gauge window
Check undocked gauge window and title (i.e. ProPit's Main Gauge)
Un-matched screen size ? How to fit LCD screen resolution for NVIDIA video card [1][2][3][4][5][6][7]
More to come….
Files for Discontinued Products: